Instructions to test App as a Restaurant
Here is detailed information you can download and review concerning how the app works for the Restaurant, Customer, and the Privacy Statement for OrderHub, LLC. If you need any additional information, please contact us through the Contact Us page.
OrderHub Restaurant Instructions
OrderHub Privacy Statement
OrderHub Customer Instructions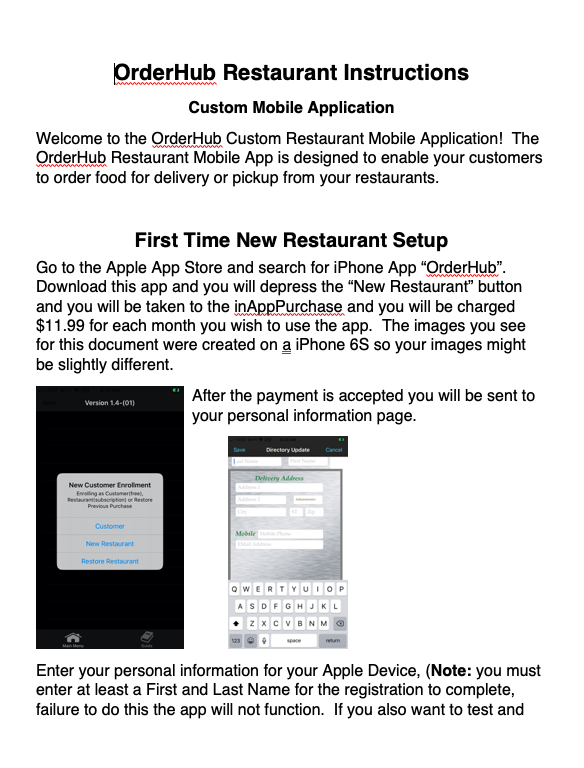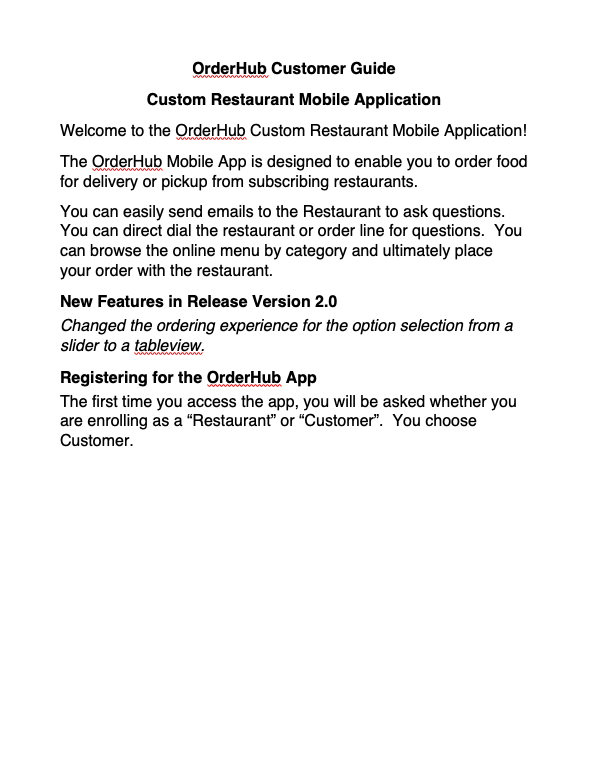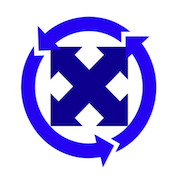 OrderHub
Follow either the QR-Code or the linkbelow to find our App on the Apple App Store.
https://apps.apple.com/us/app/orderhub/id1507796921
Download the app from the Apple App Store.
Choose "Restore Restaurant" from the install selection. Enter Order_Test for the restaurant code.
completely fill out the customer information section. This is required to test the Place Orders section.
With that complete, you will have full access to the Demo Restaurant to edit the menu and test the order process.